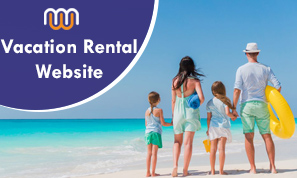 Significance of Vacation Rental Script
The vacation rental php script will be advantageous for entrepreneurs who are in the business of vacation rentals. It is the best property management software for managing vacation rental and holiday booking websites. The software gives big opportunity for buyers to manage real estate classifieds and vacation rental listings.
Adaptable Vacation Rental Software
Are you in the business of vacation rentals? Do you want to take your business online? Then vacation rental script can be suitable for you. It is excellent software that is easy to use and easy to install. The script has been specially urbanized for internet startups/beginners with 100% source codes and license file for each domain. No technical knowledge is required because the script comes with built in features and functionalities. It can be handled by single person thereby reducing the cost of maintenance.

There is an easy to manage backend dashboard providing options for the admin user to run and manage from anywhere and anytime. Primarily the software displays the listing featuring pictures, prices, availability, advanced searches and lots more. Everything can be managed by the admin area using web browser. An admin user can add own logo or create own site template. One can check demo to know how easy it is to manage your online business.
Vacation Rental Management Software Hot Features
Secure Online Booking Engine
Set a Different Price for Each Day of the Week
Create Owner Reports, Analysis Reports, Bar Charts, etc.
Generate custom Rental Agreements, Documents & Emails.
Auto reply to Inquiries with Quotes, Dates or Property Lists.
Create Web Calendars with "Instant Quotes" & Pin-Up Calendars.
Create Housekeeping Schedules & Web Cleaning Calendars.
View Bookings and Availability on your Smart Phone.
Automatically maintain Lockouts and Summary Calendars.
Secure Online Booking Engine

Advanced Calendar

Offer guests the convenience of safe and secure online booking.
Enter call-in reservations as needed.
Receive email alerts anytime a new reservation is made.
Ability to screen each order to stay in control of your vacation rental.
Accept Online Bookings from Availability Online
View Bookings and Availability on your Smart Phone.

---------------------Booking Coupons----------------------

Promote your vacation rental website by offering online-redeemable coupons to guests.
Customize Booking Coupons™ with a unique coupon code, pre-set expiration date, valid date intervals (for promoting seasonal periods), and redeemable .
Advertise Booking Coupons™ through email, websites, direct mailing, magazines, newspapers, flyers, and more.

Create Web Calendars with "Instant Quotes" & Pin-Up Calendars.
Create Housekeeping Schedules & Web Cleaning Calendars.
Automatically maintain Lockouts and Summary Calendars.
Interface Calendars with HomeAway, VRBO, iCal and others.

---------------- Automatic Confirmation Emails -------------

Reservation Confirmations
Payment Receipts, Reminders, and Past-Due Notices
Rental Agreements & Contracts
Payment Schedules
Welcome & Thank-You Email
Rental Documents (Driving Directions, Maps, Lock-Box and Alarm Codes, Check-in and Check-out Instructions)
Cleaning, Housekeeping, Security, and Management Service Notifications
Automated audit trails for all order items including charges, payments received, and e-mails delivered to guests.
Backend Features
Reservation Management

Special Features

Publishing Customized Ads from administration area
Google Ad sense are added by default to earn ads revenue
Adding Google Map under
Manage the reservations for all of your vacation rental properties through the same account.
Instant Search: Guests can search availability across all of your vacation rental homes instantly.
Automated ledger keeps track of reservation order balances, adjustments, and fees.
Manage reservations from anywhere.
Generate reports for reservations, guests, charges, payments, and more.
Accept or decline each order on an individual basis.
Receive email alerts every time a guest places a new reservation.
each Property
Add / Edit status of Property e.g. New, Sold, to be seen etc
Activate or De-activated a User
Dynamic change of menu color, size, Hight and width etc.
Global Administrative setting
Customizable email templates
Mobile Bookings for smart phones

Control on Rates Fees

------------------------------Others---------------------------------------

Customize rates on a daily, weekly, and monthly basis.
Set security deposits, rental tax, and booking and cleaning fees.
Adjust individual order charges for complete control.
Set your own payment due dates and deadlines.
Track guest payments with receipts and order Invoice.

Create Owner Reports, Analysis Reports, Bar Charts, etc.
Auto reply to Inquiries with Quotes, Dates or Property Lists.
Set a Different Price for Each Day of the Week
Manage Alerts, Reminders, Expenses, Payment schedules.
Maintain property Rates, Contacts, Photos, Fees & Discounts.
Multi-User ready, Affordably Priced, and a whole lot More!
Payment gateway Intregation (Visa, MasterCard, Discover, and American Express, Paypal )
Owner Logins. Issue login to owners w/access to respective properties only. Block properties for personal use.
Maintenance logging / tracking / reporting
Multi language capability
Multi currency capability
Configurable Booking Deposits
Add new property
Edit existing property
Manage pending property
Manage Site Feedback
Vacation Rental Website
Vacation Rental Website has been designed integrating all possible features and security issues. Before purchase, please get a view of the front end & backend demo and details features list of this product.
Front End Member login details:

Send a request to get admin login Contact Us
In order to install Vacation Rental Websitein your system, the atmosphere should meet the support with following technical basics:
Apache version 2.0 or higher with mod_rewrite module enabled (allow override option should be set to the all value for the installation directory).
PHP 5.2.6 or higher with disabled safe_mode and open_basedir restrictions.
MySQL version 4.1 or higher. Version 5.x is recommended.
CURL PHP library.
Mcrypt PHP library.
Latest Version Ioncube Installed
Minimum recommended memory available for PHP: 128 Mb
Our technical support team is ready to give you installation and post installation support. Please feel free to mail us: info@onesourcesoftware.biz
MMe technologies, has in store a wide galore of PHP based scripts for small and medium businesses across different domains. With our ready made software, it will be easy for entrepreneurs to develop a web portal and connect with their clientele. Apart from this, we also provide customized solution for businesses, where we develop a website or script.
For the ready made script, we deliver the software only after the client has provided us with the details of the CPanel. Both the script and new projects, we provide have a single domain license and for this the client has to provide us the domain name. We provide the license file for that particular domain. The process that we follow for delivering the project are:
Install the software in the CPanel provided by the client
If the client intends to install the software then we provide a Zip file of the same
No charge for installation
In case, of any difficulty while installing the software, clients can contact us and we will provide you assistance. Irrespective of the nature of the project, we deliver the project within the stipulated time-frame. Through our services, we ensure a good experience for our clientele and look forward to a long-lasting business relationship.
Send Enquiry to info@mmetechnologies.com or call us : +91 7890-222 444 / +91 98300 31563
Our working strategy is a truly an interactive environment with our clients. We understand the value of time and strive to take the burden on our shoulders to accomplish the work in real-time. The development of the project is considered complete when you are thoroughly satisfied with the end result. We will fully support and always consult with you on new technologies that would provide maximum results.
Our Working Process
For Ready product, We will upload configure the buyer server once we receive full payment with in 24 hrs.
For custom product or customisation any product, We need time 7 days to 30 working days as per list of customisation and agreed budget with buyer.
All our daily work progress will be uploaded to one of our development server and you will get a link to check the progress.
We have weekly reporting system – Where the team leaders of the respective projects will update about the status and progress of the projects.
You can check the work and submit your feedback there – Our respective team member will get your feedback in their mail and report system message board.
For any kind of consultation you are free to talk with our project leader and with me at anytime

info@onesourcesoftware.biz