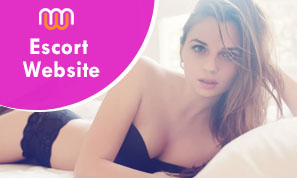 Importance of Escort Marketplace software
Escort Marketplace software is an adeptly shaped PHP based product that offers ready-made templates to build escort websites. It is accessible and intuitive to use. Marketplace software like Escort can help buyers to construct their own escort portal. As a business owner if you are planning to start a business of escort servicing or an escort agency, then this software will be highly beneficial.

They can craft for you stunning business websites with much convenience. Through the help of this Escort website software script an individual can manufacture an escort portal with zero technical expertise. It can be the safest, easiest, less costly and fastest way of getting an escort portal build with less time and effort. Some essential features that has made this marketplace software unique includes escort provider sign up, escort profile, user sign up, add to favorite, search, review and rate, blog, RSS feed, Google analytics, adsense and other advertising banner support. Our marketplace escort software comes with all escort site features, web hosting templates and 24 hours support.

It allows non technical users to build and manage websites with ease. Hence this software will aid to build up the best escort website Script at a cost effective price. Advantageous Of Escort Website Software Get a customized website designed for your dating business Readymade & economical Tailored CMS Time-consuming Effortless Customized and branded will all the requirements Themed interface Scriptgiant's escort marketplace software can customize and installed with easiness. There are certain screenshots of our recent works that are shown here. The snaps are sufficient to display our professionalism and creative skills in the field of software development. We have various themes that can be tailored for your escort portal under the cover, but giving it a totally diverse look.
Front End Features:

User End Features

Manage, edit, create, delete text, add images, table id='features's, fonts etc on EVERY single page.
On all information pages – add your own page title, page description and SEO friendly URL on EVERY INDIVIDUAL page NEW
Order each page as you prefer
Upload and manage banner exchanges and links including image banners and even code banners
Manage, edit, create, delete, approve or disapprove unlimited escort profiles
Upload unlimited images for each escort profile if required
Upload profile introduction Videos NEW
Create and make searchable unlimited escort profile fields (ie: an escort profile field could be hair colour, orientation, location etc etc)
Clients can make online bookings and reservations direct to the escort or agency themselves.
Clients can leave reviews for each escort which show on the escort's own profile
Directory owner can approve (or not) each escort review before publishing on the escort's profile
Visitors can read published reviews of each escort
Create your own main categories and subcategories (unlimited)
Create your own profile fields which can also be searchable on the front end of the site and in the registration form

Feature selected escorts and agencies and charge extra
Accept paid banner advertising from adult related businesses ie: photographers, drivers etc and charge different prices per 'zone' NEW
All new escorts automatically shown on main page of site after directory approval
All site URL's are search engine friendly (optimisation built in) NEW
Approve registrations so nothing goes on your site without your approval
Independent Escorts have their own control panels where they can submit/manage/edit/ turn on or off their profile themselves
Escort Agencies have their own control panels where they can submit/manage/edit/turn on or off multiple escorts profiles themselves
You can choose your own keywords and upload own logo
Agencies can upload their agency logo which will show on all their escort's profiles NEW
Ability to turn site into 'maintenance mode' as required
Create additional admin access in admin control panel if required
All images are automatically watermarked with the site logo image. Upload your own watermark image.
Create own privacy policy NEW
Create own terms and conditions NEW
Create own 2257 text (If required) NEW

Extra Features:

Newly Added Features:

Decide which fields to include in search filters
Search by postcode radius in kilometres or miles
Turn RSS feeds OFF or ON, each listing can have its own rss feed
Use the Power of Social Bookmarking such as Facebook and Twitter to get free links to your site INSTANT SEO!!
Choose your own currency sign, code etc.
Enable Pay Pal, Bank deposits or Credit Card payments. Members who pay by Pay Pal will have their expiration date auto renewed, saving you time!!WOW!!
Click a button in administration area and notify ALL advertisers their listing fees are due!! WOW!!

Allow video tours for listings and edit display size as you prefer
Enable google mapping UNIQUE!!
Set different layouts for all pages based on templates provided-Over 60 combinations available!!WOW!!
In addition to multiple listing page template layouts you can also set different photo layouts!!WOW!!
Decide which data fields to displaySend Newsletters
Accept paid banners, code or image
Change the look of your site in minutes from thousands of templates available online!! UNIQUE!!
Use Captcha to avoid spam
And so much more!!This Escort CMS is truly unlimited!!
Backend Features
Administrator Features:

Another Features:

Add unlimited categories, countries, states, locations HOT
Manage, edit, create, delete text, images
All pages have SEO Friendly URL's-you or the advertiser can add own Page Title, Description, Keywords but, if you want to save time these can also be automatically generated HOT!!
Manage, edit, create, delete, unlimited escort profiles
Auto Approve or receive an email notification each time new listing is submitted or edited and approve manually

Run in Free, Free with option to upgrade or Paid Only mode
Encourage upgrades by limiting number of images and information included in each membership level
Auto Approve registrations or set for manual approval so nothing goes on without your knowledge
Create partnership with agencies allowing publishing/managing rights for a set monthly fee Easy $$!!
Admin Features Continued!
Change image upload, quality,size,display options UNIQUE!!
Escort Website Front End Member Login Credential
Escort Website has been designed integrating all possible features and security issues. Before purchase, please get a view of the front end & backend demo and details features list of this product.
Front End Member login details:
Username: demo@demo.com
Password: demo

Send a request to get admin login Contact Us
In order to install Escort Website in your system, the atmosphere should meet the support with following technical basics:
Apache version 2.0 or higher with mod_rewrite module enabled (allow override option should be set to the all value for the installation directory).
PHP 5.2.6 or higher with disabled safe_mode and open_basedir restrictions.
MySQL version 4.1 or higher. Version 5.x is recommended.
CURL PHP library.
Mcrypt PHP library.
Latest Version Ioncube Installed
Minimum recommended memory available for PHP: 128 Mb
Our technical support team is ready to give you installation and post installation support. Please feel free to mail us: info@onesourcesoftware.biz
MMe technologies, has in store a wide galore of PHP based scripts for small and medium businesses across different domains. With our ready made software, it will be easy for entrepreneurs to develop a web portal and connect with their clientele. Apart from this, we also provide customized solution for businesses, where we develop a website or script.
For the ready made script, we deliver the software only after the client has provided us with the details of the CPanel. Both the script and new projects, we provide have a single domain license and for this the client has to provide us the domain name. We provide the license file for that particular domain. The process that we follow for delivering the project are:
Install the software in the CPanel provided by the client
If the client intends to install the software then we provide a Zip file of the same
No charge for installation
In case, of any difficulty while installing the software, clients can contact us and we will provide you assistance. Irrespective of the nature of the project, we deliver the project within the stipulated time-frame. Through our services, we ensure a good experience for our clientele and look forward to a long-lasting business relationship.
Send Enquiry to info@mmetechnologies.com or call us : +91 7890-222 444 / +91 98300 31563
Our working strategy is a truly an interactive environment with our clients. We understand the value of time and strive to take the burden on our shoulders to accomplish the work in real-time. The development of the project is considered complete when you are thoroughly satisfied with the end result. We will fully support and always consult with you on new technologies that would provide maximum results.
Our Working Process
For Ready product, We will upload configure the buyer server once we receive full payment with in 24 hrs.
For custom product or customisation any product, We need time 7 days to 30 working days as per list of customisation and agreed budget with buyer.
All our daily work progress will be uploaded to one of our development server and you will get a link to check the progress.
We have weekly reporting system – Where the team leaders of the respective projects will update about the status and progress of the projects.
You can check the work and submit your feedback there – Our respective team member will get your feedback in their mail and report system message board.
For any kind of consultation you are free to talk with our project leader and with me at anytime

info@onesourcesoftware.biz