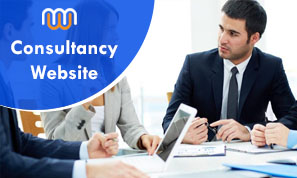 B2B Trading Marketplace Software
You can now have a wonderful opportunity to set up your own global trading site with the help of our updated and complete trading marketplace software. The software provides the best solution for business owners to develop their trading portal site with ease. It is a perfect software that will help to grow faster and easier on multiple revenue streams. The product is highly beneficial for buyers because it takes orders for business online, and seller registration for larger organizations. B2B software is a competently shaped PHP based product that is used as a stencil to create business to business websites.

It is a very user-friendly product that is completely flexible in customization and making the prior task accordingly. Our trading marketplace software can make it easy for anyone to buy and sell online from anywhere in the world. Because of its essential features like internal massaging system such as inbox, outboxes, address list, favorite list, and special list for salespersons and clients, B2B has already stored a huge demand in its pocket. Besides zero technical difficulties, this business to business product bears Google Analytic, banners, text links, and associative links too.

Our B2B trading software is chock-a-block with high end features that can help buyers to launch apex quality trading portal. Through the help of this software a buyer can create an effectual and reliable web podium to connect small and mid-sized buyers and suppliers around the globe.
Themed Interface
Scriptgiant's B2B software can be easily installed and modified. There are certain screenshots of our present work that have been displayed here. The snaps are good enough to explain the professionalism and creative skills that have been technically portrayed. We are having various themes out there that can be customized for your B2B portal under the cover but giving it a completely different appearance.
MMe technologies, has in store a wide galore of PHP based scripts for small and medium businesses across different domains. With our ready made software, it will be easy for entrepreneurs to develop a web portal and connect with their clientele. Apart from this, we also provide customized solution for businesses, where we develop a website or script.
For the ready made script, we deliver the software only after the client has provided us with the details of the CPanel. Both the script and new projects, we provide have a single domain license and for this the client has to provide us the domain name. We provide the license file for that particular domain. The process that we follow for delivering the project are:
Install the software in the CPanel provided by the client
If the client intends to install the software then we provide a Zip file of the same
No charge for installation
In case, of any difficulty while installing the software, clients can contact us and we will provide you assistance. Irrespective of the nature of the project, we deliver the project within the stipulated time-frame. Through our services, we ensure a good experience for our clientele and look forward to a long-lasting business relationship.
Send Enquiry to info@mmetechnologies.com or call us : +91 7890-222 444 / +91 98300 31563
Our working strategy is a truly an interactive environment with our clients. We understand the value of time and strive to take the burden on our shoulders to accomplish the work in real-time. The development of the project is considered complete when you are thoroughly satisfied with the end result. We will fully support and always consult with you on new technologies that would provide maximum results.
Our Working Process
For Ready product, We will upload configure the buyer server once we receive full payment with in 24 hrs.
For custom product or customisation any product, We need time 7 days to 30 working days as per list of customisation and agreed budget with buyer.
All our daily work progress will be uploaded to one of our development server and you will get a link to check the progress.
We have weekly reporting system – Where the team leaders of the respective projects will update about the status and progress of the projects.
You can check the work and submit your feedback there – Our respective team member will get your feedback in their mail and report system message board.
For any kind of consultation you are free to talk with our project leader and with me at anytime

info@onesourcesoftware.biz