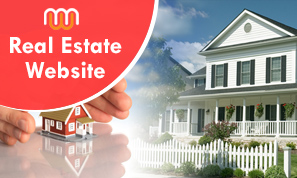 Client Top Features
Advanceed Content Management

Search Engine Optimized Website
Admin Top Features

Special Features for home:

Search page and member portal:

City Listings in the Menu.
Search and advanced search similar to magicbricks.com.
Property Gallery
Premium Gallery
Hot Spots
Developers Gallery
Featured Projects
Agents Gallery
Popular Projects
Spot light Agents
Post Requirements
Registration(Individual/Member/Agents)
Membership subscription
Footer locality wise properties display as similar to magicbricks.com

Search Listings (Basic Property/Featured Property/Premium Property display)
Locality and category wise filter
Compare & Shortlist
Multiple selections of Send Email & SMS
Hot Zone advertisements
Prime Zone Advertisements
Featured Zone Advertisements
Featured Agents list
Typical Member portal to view/control the ads and subscriptions
Renew/activate the new subscription
Statistics of the property/project views
Contact for to contact the super admin
Create new property/project based on the subscription and activities according to that

Front End Features:

Nice home page with property theme

My Account

Login
Register Now

b. Why Register ?

Property Owner
Developers/Builders
Consultants/Brokers

c. Manage your inventory

Add property
Edit / Update property information
Upload property photos if any

d. View Inventory Statistics

Number of Enquiries received and sent
Number of demands received and sent

e. Update Your Profile

f. Search for Properties
g Search for Property Owner
h Search for Developers/builders
i.Search for Consultants/Brokers
j.Search for Projects
k.Send enquiry
l.View Profile
m.Contact
n.Send sms

Featured/Premium

Price for premium member
1. Featured Property
2.Featured Agent
3.Featured Seller
4.Featured Buyer
5.Featured Builder
Payment gateway (Bank Payment gateway/CCavenue)

Search
Post Requirement

Post Requirement to Buy
Post Requirement to Rent-in
Featured/Premium
Backend Features
Admin Features:

Extra Features:

Password Protected Admin panel
Content Management

a. add text contents of the site
b. edit text contents of the site
c. delete text contents of the site

a. Property Owner
b. Developers/builders
c. Consultants/Brokers

a. add property and its all features/photo graphs/video etc
b. edit property and its all features/photo graphs/video etc
c. delete property and its all features/photo graphs/video etc

Inquiry management -- manage enquiry

Glossary Management
Article Management
News Management
Faq Management
Newsletter management
SMS management
Banner management
Site setting

Super admin Features:

Loans

Research & Advisory
Property Rates & Trends

Abuja
Asaba
Port Harcourt
Lagos
Other metro cities

Legal Documents

Articles
Ask The Expert

Knowledge Bank

Housing Finance
Loans from Bank
Loan assistance form
Right Choice Properties.

Ready Reckoner
Glossary
Calculators
Book on Real Estate
FAQ
Real Estate Education
Advertise with Us
Contact us
News letter

Loans from Bank
Calculator
Loan assistance form Right Choice Properties.
Real Estate Website Front End Member Login Credential
Real Estate Website Software has been designed integrating all possible features and security issues. Before purchase, please get a view of the front end & backend demo and details features list of this product.
Front End Member login details:

Send a request to get admin login Contact Us
In order to install Real Estate Website in your system, the atmosphere should meet the support with following technical basics:
Apache version 2.0 or higher with mod_rewrite module enabled (allow override option should be set to the all value for the installation directory).
PHP 5.2.6 or higher with disabled safe_mode and open_basedir restrictions.
MySQL version 4.1 or higher. Version 5.x is recommended.
CURL PHP library.
Mcrypt PHP library.
Latest Version Ioncube Installed
Minimum recommended memory available for PHP: 128 Mb
Our technical support team is ready to give you installation and post installation support. Please feel free to mail us: info@eyeableonlinemarketing.com
MMe technologies, has in store a wide galore of PHP based scripts for small and medium businesses across different domains. With our ready made software, it will be easy for entrepreneurs to develop a web portal and connect with their clientele. Apart from this, we also provide customized solution for businesses, where we develop a website or script.
For the ready made script, we deliver the software only after the client has provided us with the details of the CPanel. Both the script and new projects, we provide have a single domain license and for this the client has to provide us the domain name. We provide the license file for that particular domain. The process that we follow for delivering the project are:
Install the software in the CPanel provided by the client
If the client intends to install the software then we provide a Zip file of the same
No charge for installation
In case, of any difficulty while installing the software, clients can contact us and we will provide you assistance. Irrespective of the nature of the project, we deliver the project within the stipulated time-frame. Through our services, we ensure a good experience for our clientele and look forward to a long-lasting business relationship.
Send Enquiry to info@mmetechnologies.com or call us : +91 7890-222 444 / +91 98300 31563
Our working strategy is a truly an interactive environment with our clients. We understand the value of time and strive to take the burden on our shoulders to accomplish the work in real-time. The development of the project is considered complete when you are thoroughly satisfied with the end result. We will fully support and always consult with you on new technologies that would provide maximum results.
Our Working Process
For Ready product, We will upload configure the buyer server once we receive full payment with in 24 hrs.
For custom product or customisation any product, We need time 7 days to 30 working days as per list of customisation and agreed budget with buyer.
All our daily work progress will be uploaded to one of our development server and you will get a link to check the progress.
We have weekly reporting system – Where the team leaders of the respective projects will update about the status and progress of the projects.
You can check the work and submit your feedback there – Our respective team member will get your feedback in their mail and report system message board.
For any kind of consultation you are free to talk with our project leader and with me at anytime

info@onesourcesoftware.biz